European Railway Award
The railway sector is full of bright ideas, ingenious innovation and bold policy initiatives devised to enhance, grow and strengthen the rail mode today and for the future. The European Railway Award, jointly organised by the Community of European Railway and Infrastructure Companies (CER) and the Association of the European Rail Supply Industry (UNIFE), celebrates these achievements by recognising the inspired individuals behind them.
Nominations are now open for our 2024 edition
For our 2024 edition, inspired by the European Year of Skills, our theme will be skills gaps in the rail sector. Relying on a broad and highly skilled workforce, the rail sector is particularly aware of the challenges of attracting and training workers that are well-equipped for the digital and green transitions. From gaps in skills to an ageing workforce, there are numerous obstacles to overcome to ensure rail has access to the skilled labour it needs. At the European Railway Award 2024 we have therefore decided to award a 'Skills for Rail Trailblazer' to recognise the impressive work being done to attract, train and retain new talent in the sector.
Find out more here.

Our winners in 2023
Ukrainian Railways and Eglė Šimė, CEO of LTG Cargo, were announced as Rail Champion and Rail Trailblazer at our 2023 ceremony, held on 31 January in Brussels.
Congratulations to our winners and warm thanks to all our speakers and guests.
Read more here about this year's ceremony.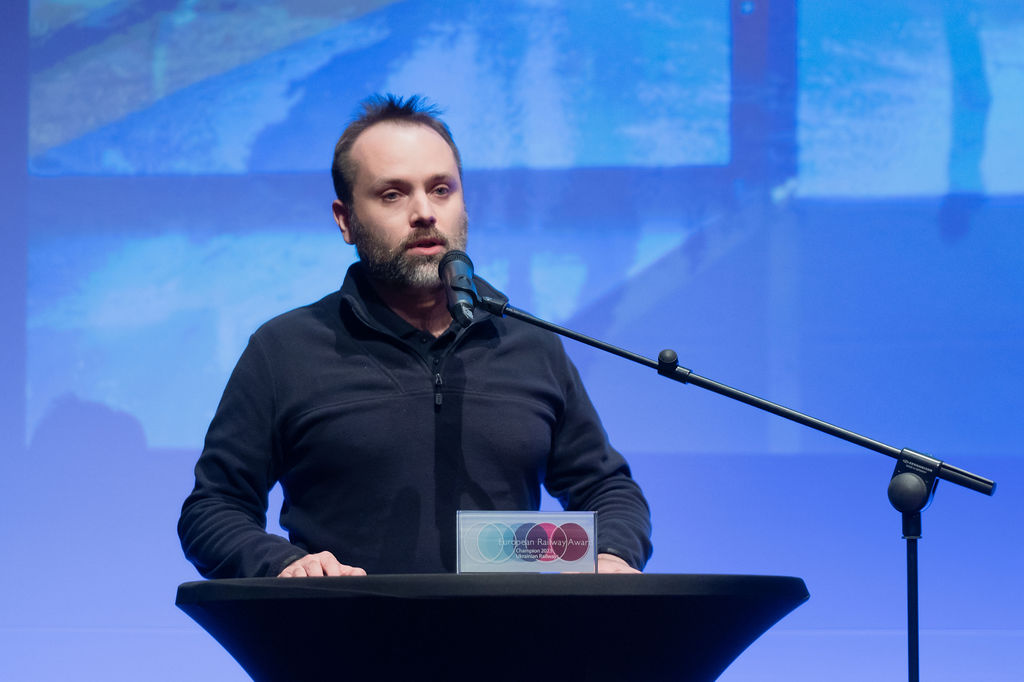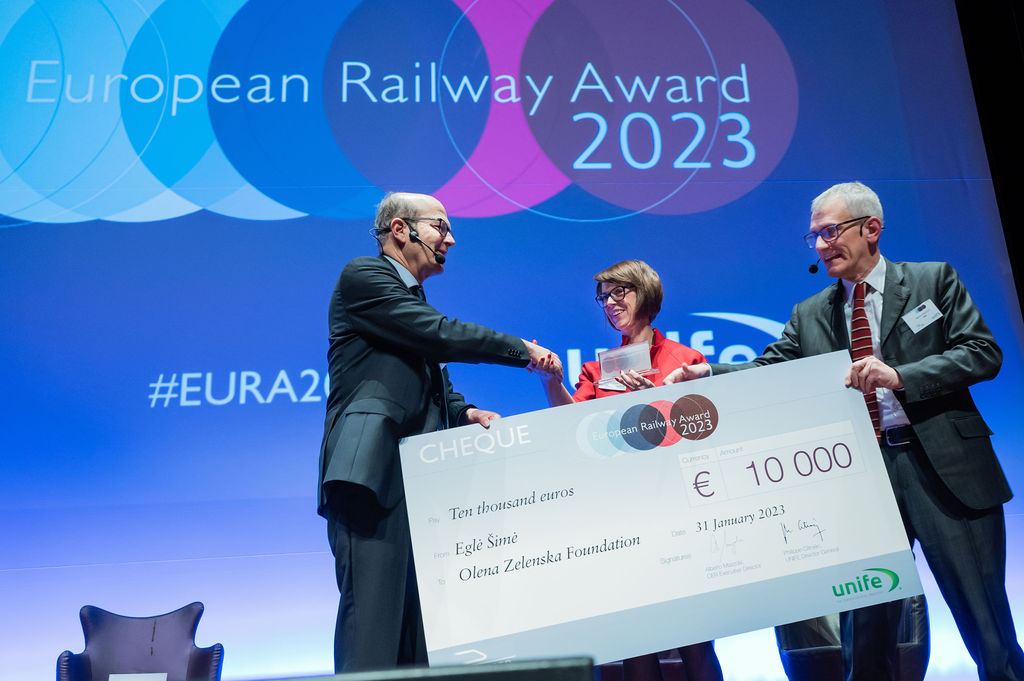 More photos are available in our picture gallery.
Background
First presented in 2007, the European Railway Award attracts more than 500 guests from all over Europe, including high-level politicians and transport stakeholders.
The award comes with prize money, donated to a charity organisation of the laureate's choice.
The jury for the European Railway Award consists of railway and rail industry CEOs, EU-level political decision makers, past winners and selected journalists. They consider the nominees and select a winner through a vote.
In previous years, the European Railway Award was divided into a technical category and a political category. These were combined in 2018 to award a single outstanding winner, now our 'Rail Trailblazer'. Alongside this prize, the European Railway Award's 'Rail Champion' title is an honorary recognition jointly bestowed by the organisers.